酒店丨放松的拥抱自然
{{StoryDetails.browseTimes}}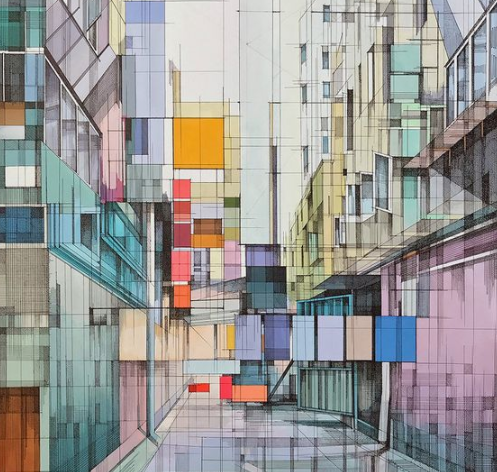 贾泊
卧室采用了温暖的铜色墙壁和红色条纹的床上用品,巧妙地参考了谷仓的建筑之一,它有一个栗色的屋顶。一些以马为主题的插图被用作装饰,还有超大号的纸袋,目的是模仿那些通常用来储存糖、面粉或种子的纸袋。
Bedrooms have been completed with warm, copper-coloured walls and red-striped bed linen that subtly references one of the barn buildings, which has a maroon roof. Several horse-themed illustrations have been used as decoration, as well as oversized paper bags intended to resemble those typically used for storing sugar, flour or seeds.
客人也可以花时间在La Serre餐厅。它设置在一个温室里,使用在酒店自己的菜园里种植的时令食材供应膳食。
"With my personal background of architecture, it was possible to be involved with everything from [the hotel's] interior design to branding details, creating a global narrative for Le Barn," Antoine Ricardou, founder of Be-poles, told Dezeen.
乡村美学延续到酒吧区,这里充满了浅色的木材家具,并以一个木材燃烧器为中心。
This pastoral setting is what encouraged the centre's owner, William Kriegel, and hotelier Edouard Daehn to develop guest accommodation on the site where city dwellers could escape and be "immediately in touch with the changing seasons, the great outdoors, and local wildlife".