下沉住宅的透光小细节
{{StoryDetails.browseTimes}}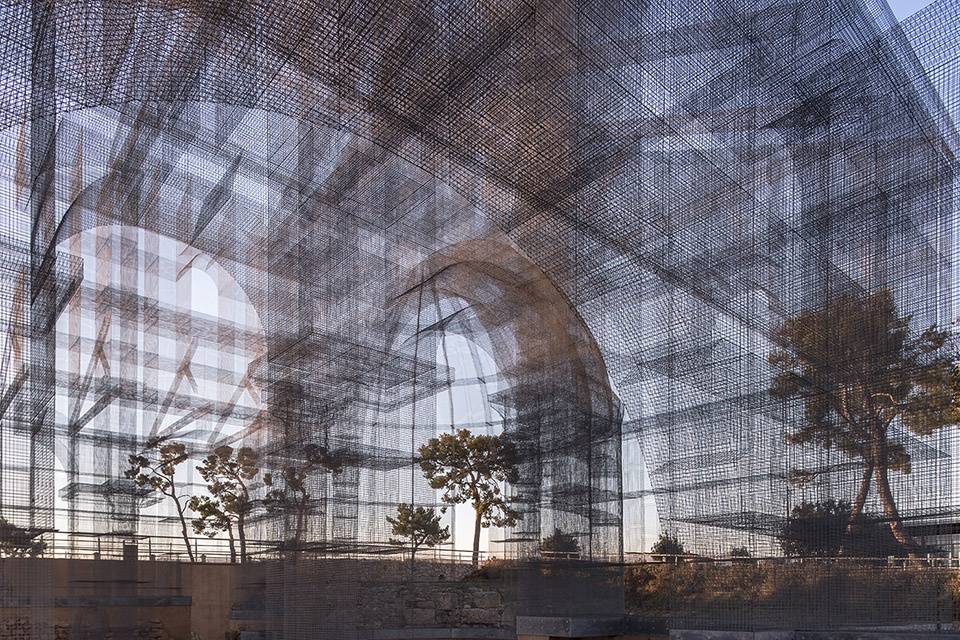 沈隽
ade巧妙地设计了一个低层的混凝土花园花盆,后面有一个钢栅栏将其与街道隔开,一扇放大的木门和一棵气势恢宏的frangipani树遮住了前面小客厅的特色窗户。
ade, though, is subtly designed with a low-rise concrete garden planter behind a steel grill fence to separate it from the street, a scaled up timber door and an imposing frangipani tree screening the feature window of the small front sitting room.
入口的天花板高度为2.7米,但房子随后两次下楼,保持天花板高度不变。我们首先经过一个黑色的木箱,里面有一个化妆间,然后下到厨房/餐厅,然后下到一个大的家庭房间,看着院子。到现在为止,它的高度差不多有四米了。
这段是由细木工、楼梯(最多三间卧室和主浴室)和厨房组成的。另一边是一个细长的天窗,几乎和房子一样长,进一步扩大了我们的空间感。另一个这样的天窗照亮了宴会墙上的楼梯间。
The ceiling height is 2.7 metres at the entry, but the house then steps down twice keeping the ceiling height constant. We first pass a dark timber pod containing a powder room, then step down to the kitchen/dining space, then down to a large family room looking on to the courtyard. By now the height is almost four metres.
This journey is defined on the party wall side by joinery, by the stairway (up to the three bedrooms and master bathroom) and the kitchen. On the other side a slender skylight runs almost the length of the house further expanding our sense of space. Another such skylight illuminates the stairwell on the party wall side.