收藏品之家
{{StoryDetails.browseTimes}}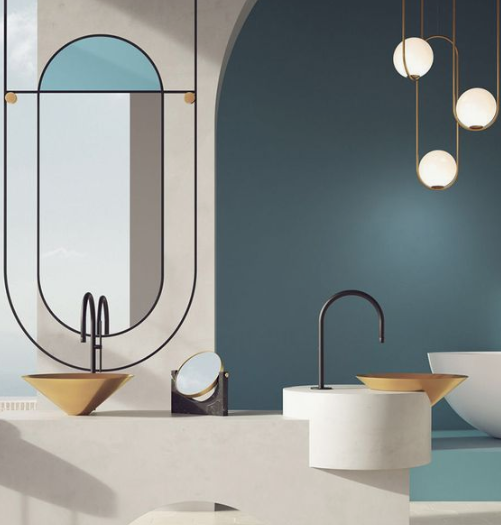 陆一依
设计师兼建筑师阿马罗·桑切斯·德·莫亚创建了一个全球性的静修所,以各种形式庆祝工艺。
Decorator and Architect Amaro Sánchez de Moya creates a global retreat that celebrates craft in every form.
在餐厅里,定制的餐桌被20世纪早期的法国椅子包围,椅子的座位是用一块勒利耶夫绸缎做的。19世纪的吊灯是法式的,墙壁是用路易吉·贝维拉克夸(Luigi Bevilacqua)的丝绸缎制成的,艺术品是安东尼·塔皮斯(Antoni Tépies)的。
In the dining room, the custom table is surrounded by early-20th-century French chairs with seats in a Lelièvre silk brocade. The 19th-century chandelier is French, the walls are in a Luigi Bevilacqua silk damask, and the artwork is by Antoni Tàpies.
图书馆里的定制沙发是用高贵的天鹅绒和克拉维的马德琳卡斯汀织物装饰的。19世纪的椅子和青铜边桌是意大利的,帝国吊灯是法国的。
The custom sofas in the library are upholstered in a Nobilis velvet and a Madeleine Castaing fabric from Kravet. The 19th-century chairs and bronze side table are Italian, the Empire chandelier is French.
客厅的定制沙发(前景)是殖民地织物,爱情座椅是贵族豹纹,扶手椅是路易十六。鸡尾酒桌上有一个19世纪的意大利斯加格里奥拉(scagliola)桌面,墙壁是用甘塞多(Gancedo)棉做的,17世纪的绘画描绘了西班牙的菲利普四世(Philip IV,左)和查理二世(Charles II)。
The living room's custom sofa (foreground) is in a Colony fabric, the love seat is in a Nobilis leopard print, and the armchairs are Louis XVI. The cocktail table has a 19th-century Italian scagliola top, the walls are in a Gancedo cotton, and the 17th-century paintings depict Philip IV (left) and Charles II of Spain.