新加坡促进积极老龄化的住宅项目
{{StoryDetails.browseTimes}}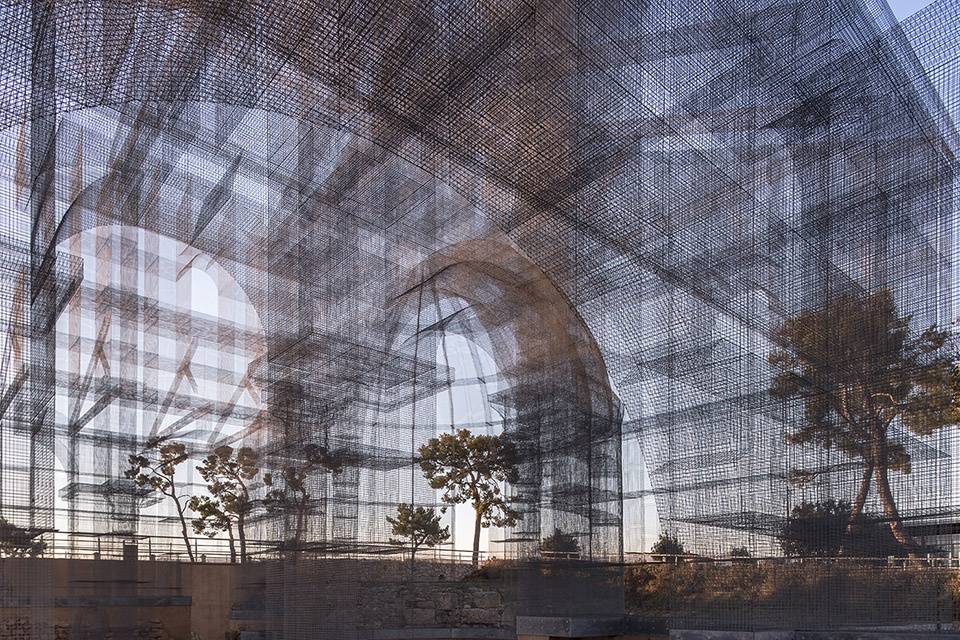 沈隽
住房、卫生设施和社会空间都包含在这座由WOHA建造的新加坡建筑内,该建筑在世界建筑节上被评为年度世界建筑。
Housing, health facilities and social spaces are all contained within this plant-covered Singapore building by WOHA, which was named World Building of the Year at the World Architecture Festival.
总部位于新加坡的WOHA按照"俱乐部三明治"的理念设计了这座综合用途的锦屏金钟大厦,不同的功能层层叠叠,营造出建筑师所说的"垂直村庄"。
Singapore-based WOHA designed the mixed-use Kampung Admiralty building according to a "club sandwich" philosophy, with different functions layered on top of each other to create what the architects described as a "vertical village".
这是一个屋顶景观交错梯田覆盖当地植物,这是一个社区公园的功能。
This is topped by a roofscape of staggered terraces covered in local plants, which functions as a community park.
"传统的做法是,每个政府机构都要划出自己的一块地,形成几栋独立的建筑。另一方面,这座一站式综合建筑最大限度地利用土地,是满足新加坡老龄化人口需求的原型。
"The traditional approach is for each government agency to carve out their own plot of land, resulting in several standalone buildings. This one-stop integrated complex, on the other hand, maximises land use, and is a prototype for meeting the needs of Singapore's ageing population.
下层包括人民广场(People's Plaza),这是一个"社区客厅",里面有商店、餐厅和热带花园。
The lower levels contain the People's Plaza, a "community living room" with shops, eateries, and access to a tropical garden.
医疗中心位于中间楼层,而最顶层包含工作室公寓以及绿地。
The medical centre is located in the middle floors, while the topmost layer contains studio apartments, as well as the green spaces.
建筑上的绿地面积大于建筑物的总占地面积。这包括供居民居住的小型农场,作为11个住宅区中心的"乡村绿地"的一部分,包括104个老年单身和夫妇居住的住宅。
The amount of green space on the building greater than the building's overall footprint. This includes small farm plots for residents to tend to, organised as part of a "village green" at the centre of the 11 housing blocks, containing 104 homes for elderly singles and couples.
WAF主任保罗·芬奇说:"这是一个智能化的项目,从它与交通的连接方式到它的自然通风策略,所有这些都得益于一系列建筑的分层,而不是将它们分隔成单独的高楼。"。
"This is a project that does something necessary in an intelligent fashion from the way it connects to transport to its natural ventilation strategy, all benefitting from a decision to layer a series of buildings rather than separating them into separate tall blocks," said WAF director Paul Finch.